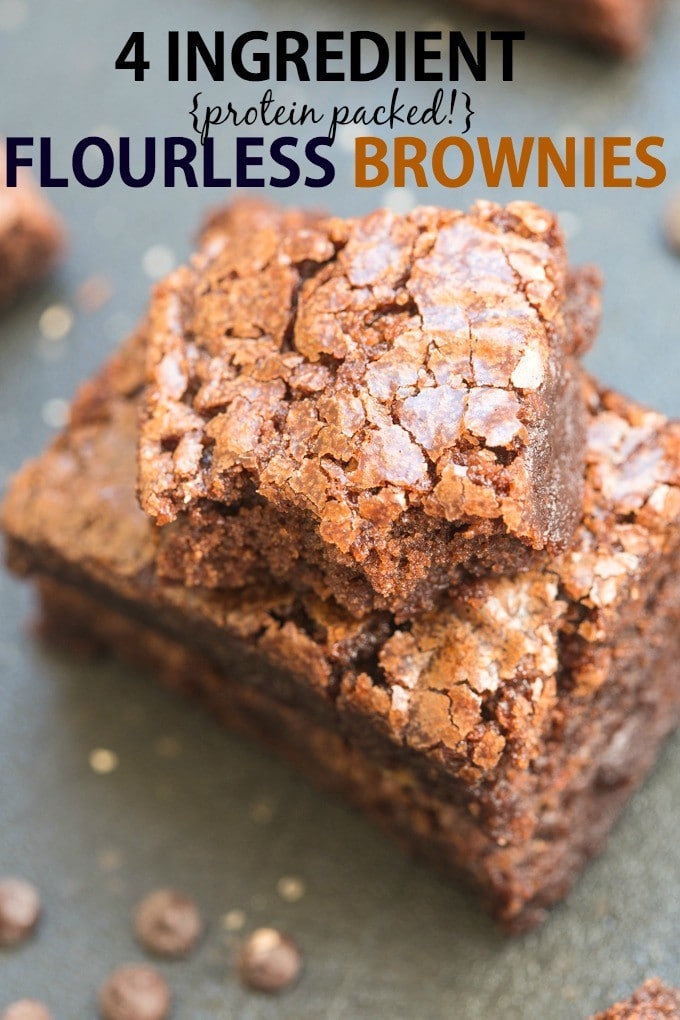 I was thrilled that many of you guys appreciated the healthy back to school and college dorm room snack recipesI shared last time. Now that we're entering the colder seasons, snacking and healthy meals are something imperative to ensure optimum health. For this quarter, I'm going to be sharing healthy snacks and lightened up treats which are healthy but DON'T sacrifice on taste.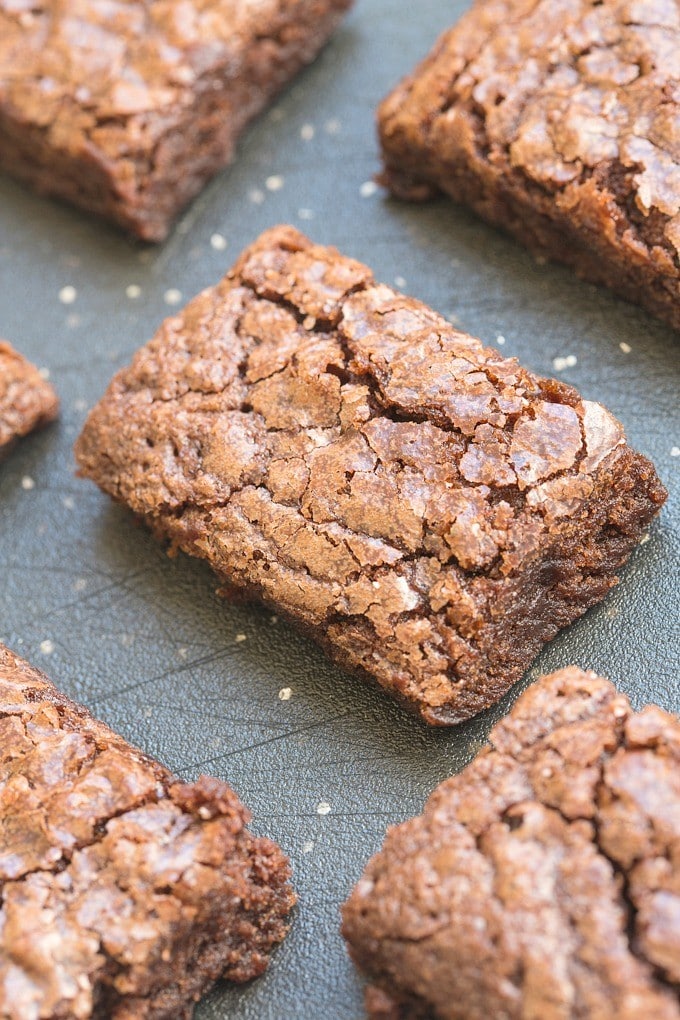 Based on my feedback from the last campaign, you guys really appreciated the quick and easy snacks, especially those with an added protein boost. For my first recipe in this series, I'd love to share one of my favorite healthy snacks which taste absolutely decadent but are insanely healthy AND pack a protein punch.
When it comes to using protein powder in baked goods, you need to be incredibly careful as to what brand, type and consistency you use. I must admit, I've had MANY failures in which the successful result was achieved by simply replacing the protein powder used. There is the assumption that baking with protein powder results in hockey pucks or a hot (non-edible) mess.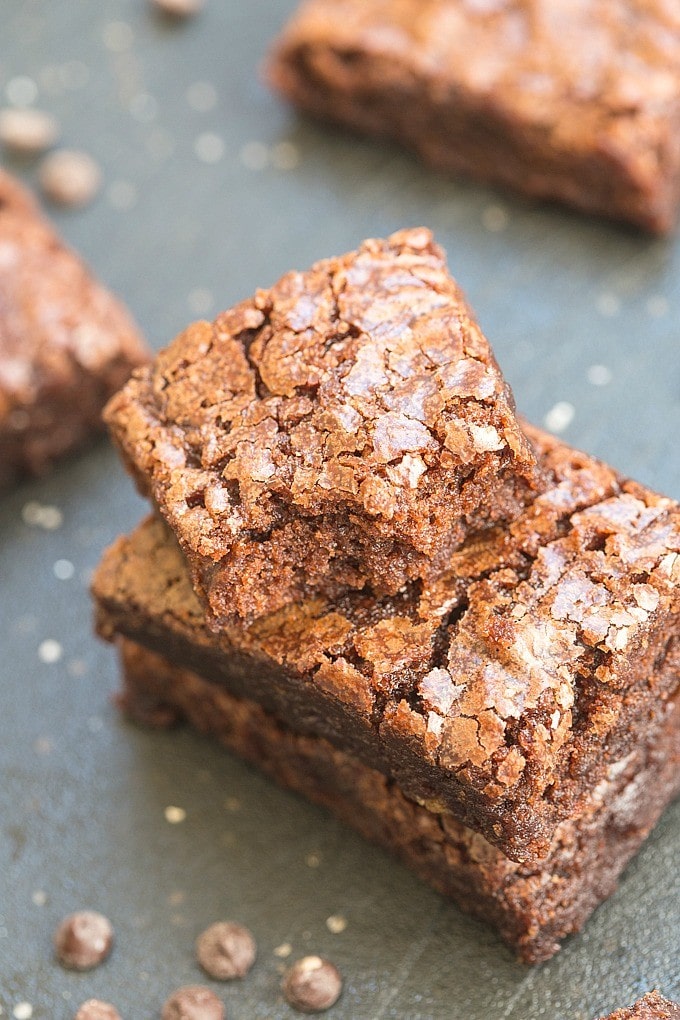 I trialled this with 3 different types-A paleo protein powder, a vegan protein powder and my favorite casein protein powder. What is pictured is using the vegan brown rice blend which, when paired with this pan from Kohl's, produced these delicious brownies. I also attest the combination of these two for the puuuuuuurty crackly tops of the brownies which makes us all swoon! So how about the recipe then?
These flourless protein brownies need just four ingredients to whip up! They are rich, soft and decadent, you'd be fooled into thinking they were actually healthy! Unlike traditional brownies, these contain no butter, flour, sugar or oil. Instead, a combination of mashed fruit, nut butter and protein powder give it the extremely dense and creamy texture! These flourless protein brownies are low calorie, vegan, gluten free and if you use the paleo protein powder, completely paleo friendly too!
HACK! I know I sound like a broken record, but these taste 200% more amazing once cooled and refrigerated. I swear they get so much more dense and fudgy, it takes it to another level!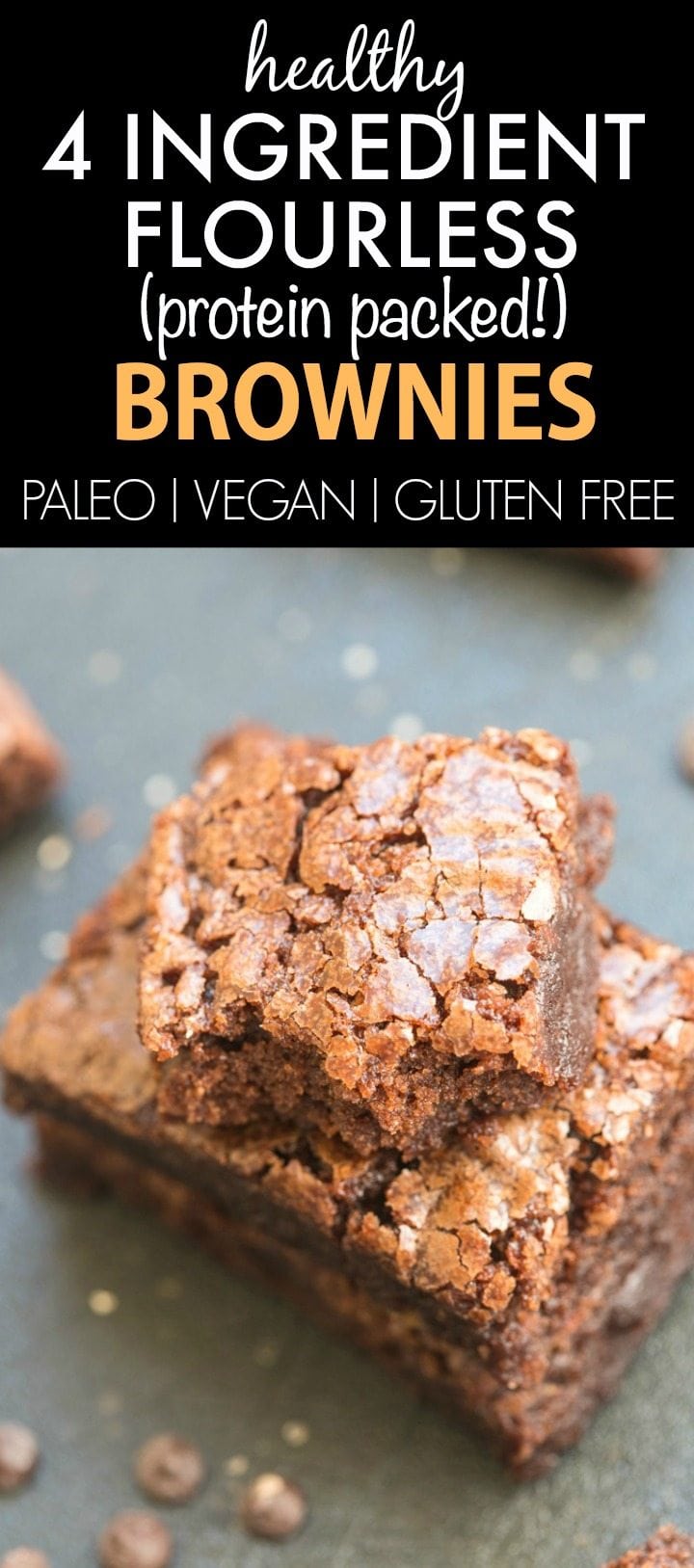 Four Ingredient Flourless Protein Brownies
Just four healthy ingredients are needed to whip up these dense, fudgy chocolate brownies which boast a hefty dose of protein! Dark, rich and subtly sweet, depending on the size you cut them, pack in over 15 grams of protein per serving! Naturally gluten free, vegan, paleo and refined sugar free!
Ingredients
3 medium, overripe bananas (approximately 1 cup or so)
1/2 cup smooth peanut butter or almond butter (can sub for any nut/seed or soy nut butter)
2 T – 1/4 cup cocoa powder (more = richer taste)
1-2 scoops of protein powder (see above content for tested recommendations)*
Instructions
Preheat the oven the 350 degrees, grease a small cake pan or loaf pan and set aside.
In a small microwave-safe bowl or stovetop, melt your nut butter.
In a blender, food processor, or using your hands, combine the bananas, cocoa powder, protein powder and nut butter until smooth.
Pour the mixture into the greased pan and bake for around 20 minutes or until cooked through. Remove from the oven and allow to cool completely before slicing into pieces.
Notes
* I do NOT recommend whey protein powder- It lends itself to a gummy texture.
You don't need to blend or process all ingredients, but they lend a smoother texture- Although I do like my banana chunks in them
These brownies are not super sweet, as the protein powders used all had sweetener in them. Adjust accordingly if you'd like a very sweet brownie.
Brownies are best kept and enjoyed refrigerated- They are also freezer friendly
I am beyond STOKED when you make a recipe from here! Be a legend and tag #thebigmansworldor @thebigmansworld with your re-creations- I can't wait to see them!